Commercial Document Drying
12/9/2019 (Permalink)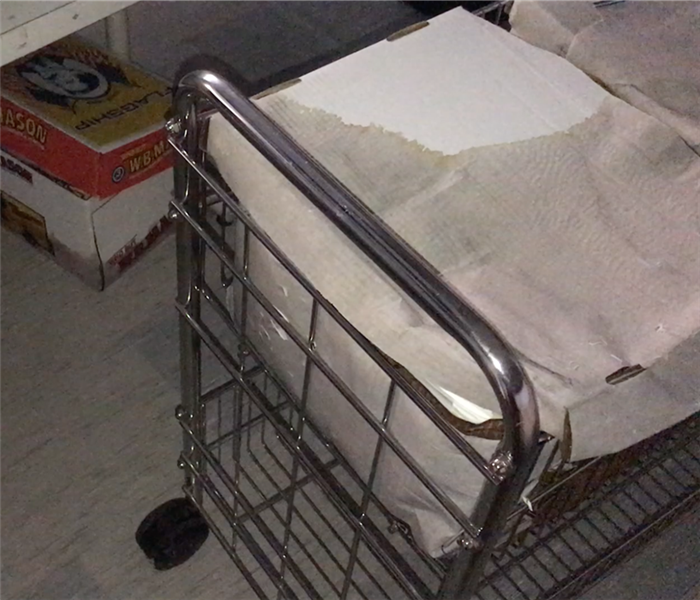 When we respond to a water damage, we're known as the best in the business for drying out homes and businesses alike. Most times, this entails the floor, walls, and ceiling. But when the situation calls for, there are many additional services that SERVPRO of Stamford can offer.
One of these services is document drying. When we work with places like hospitals, laws offices, accountants, or anyone that has a large number of paper files, we are usually able to salvage some or all of the clients records. Other items that we work with include books, photographs, x-rays, and blueprints.
This are some waterlogged documents that became wet when a pipe burst in the ceiling of a commercial property. We were able to salvage most of the affected documents, much to the client's satisfaction.